The parish of North Marston lies in north Buckinghamshire in the Vale of Aylesbury. It spans nearly 2,000 acres and has a population of about 700. For centuries an agricultural economy, the nineteenth century saw it diversify and also witnessed a boom in house-building.
The History Club was formed in October 2010; our priority is making history interesting and accessible. To see the notes of that first meeting click here. In July 2014 we had pleasure in launching our first major book The North Marston Story. It has brought our village history to life for a wide community of people who would not consider themselves "historians".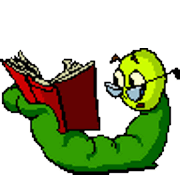 For a full list of all our publications please visit our Projects and Publications page. The Club has an archive of thousands of scanned images and documents available for future researchers and has helped to create a Village Heritage Centre which was completed in 2017.
The Club is a charitable organisation created to stimulate an interest in and an understanding of the history of North Marston. We try to make history enjoyable and not overly formal which is why we chose to call our organisation a club rather than a society as we feel a club sounds more inclusive. The History Club reserves copyright on all text and images used in these pages and welcomes contributions of items, pictures or information relating to the history of the village.
For centuries North Marston was a major pilgrimage centre, visited twice by Henry VIII; that's why we chose the pilgrim as our logo.  Queen Victoria had an interest in the village too after a North Marston land-owner left her a bequest of £250,000 with which she built Balmoral Castle. The history of our village is both rich and varied.
From the very start, the History Club has maintained a busy schedule of activities and our Secretary, Sue Chaplin, has kept track of them all.
To see our schedule from 2011 to the end of 2019 click 
here.
Interested in joining the Club ? … To download a membership form click here.
Committee members and co-opted members.
| | |
| --- | --- |
| John Spargo | Chairman |
| Sue Chaplin | Secretary |
| Colin Price | Treasurer |
| Jennifer Heffer | Membership Secretary |
| Janet Gowin | Local sales co-ordinator |
| Rosemary Morton | Local Distribution |
| | |
| Janet Davis | Local Distribution |
| Karen Wootton | Local Distribution |
| Jayne Springer | Internet Researcher |
To see the draft minutes of our 2019 AGM, including the Treasurer's Report and Chairman's Report, click here.