The parish of North Marston lies in north Buckinghamshire in the Vale of Aylesbury. It spans nearly 2,000 acres and has a population of about 700. For centuries an agricultural economy, the nineteenth century saw it diversify and also witnessed a boom in house-building.
The History Club was formed in October 2010; our priority is making history interesting and accessible. To see the notes of that first meeting click here. In July 2014 we had pleasure in launching our first major book The North Marston Story. It has brought our village history to life for a wide community of people who would not consider themselves "historians".
The History Club: from vision to reality "My reason for creating the History Club was the absence of literature about North Marston's local history. Before moving to North Marston in 2009, I had been Secretary and Publications Co-ordinator for Quainton Village Society, a vibrant and well established group with dozens of publications. I was surprised there appeared to be nothing equivalent here in North Marston. There was clearly a community wish to know about local history as seen by the analysis of a parish council-led survey of resident opinions in 2010 which showed a high level of interest for there to be a written history of the village.See the survey result here. In October 2010 I called together a group of local people in the village pub (then called The Bell) and we agreed a framework for a book about the history of the village. We later grouped together as a small action group and began working on gathering information, pictures and artefacts to help provide the information for our book. We formed an Executive Committee and our Secretary, Sue Chaplin, undertook a programme of recording oral histories from various generational "clusters" in the village. These histories were transcribed by Sue and found the light of day as the History Club's first publications, the "Memories Shared" booklets. These provided a rich source of material for our village history book called "The North Marston Story" and this was launched in the summer of 2014. To this day it is our biggest and most comprehensive publication, at 430 pages and with hundreds of illustrations, it was received with much acclaim by residents of the village and beyond. To date we have sold hundreds of copies, and it set a benchmark for the style and content of most of our subsequent publications. Our schedules of evening "guest speaker" meetings, newsletters and publications (including films) are captured on our website, and the club has become an important part of the North Marston landscape, Our archive of photographs, sound recordings and documents is huge and we are frequently called upon by researchers, authors and planners to provide "expert" advice relating to the history of the village or village families.. Our work in promoting the creation of a Heritage Centre led, in 2017,  to the refurbishment and "rescue" of a former Wesleyan Methodist church building, now known as The Wesley Centre, an important community resource. Our growth, progress and significance have far exceeded those first tentative steps in 2010, and North Marston History Club is now a permanent and pivotal organisation within the village". John Spargo, Chairman, May 2021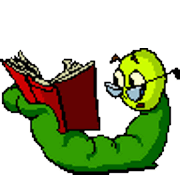 For a full list of all our publications please visit our Projects and Publications page. The Club has an archive of thousands of scanned images and documents available for future researchers and has helped to create a Village Heritage Centre which was completed in 2017. You can learn more about our archives on the Archive page: here.
The Club is a charitable organisation created to stimulate an interest in and an understanding of the history of North Marston. We try to make history enjoyable and not overly formal which is why we chose to call our organisation a club rather than a society as we feel a club sounds more inclusive. The History Club reserves copyright on all text and images used in these pages and welcomes contributions of items, pictures or information relating to the history of the village.
For centuries North Marston was a major pilgrimage centre, visited twice by Henry VIII; that's why we chose the pilgrim as our logo.  Queen Victoria had an interest in the village too after a North Marston land-owner left her a bequest of £250,000 with which she built Balmoral Castle. The history of our village is both rich and varied.
Interested in joining the Club ? … To download a membership form click here.
To see our programme of activities from late 2011 to the end of 2019 click 
here.